Real-Time Deep Packet Inspection and Reconstruction for Ethernet,Wireless 802.11 a/b/g/n (WiFi), HTTPS/SSL and VoIP .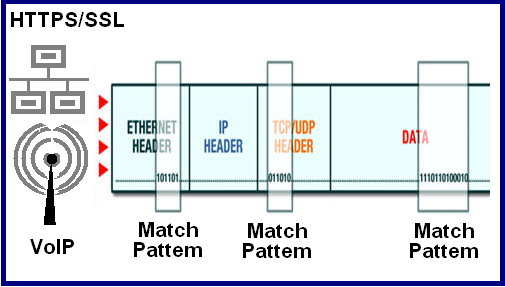 Wikidepia definition : Deep Packet Inspection and Reconstruction , Ethernet , Wireless 802.11 a/b/g/n (WiFi) , HTTPS , SSL , VoIP .
Supports Most Internet Protocol
Email : POP3, SMTP, IMAP with attach files. more info
Web Mail : Yahoo Mail, Gmail, Windows Live Hotmail, Hinet, Hotmail Standard, PCHome, URL, Giga, Yam, Sina, Seednet, mail.tom.com, mail.163.com, Sohu.com, Gawab. more info
Instant Messaging : Yahoo Messenger, Windows Live Messenger (MSN), QQ, IRC, ICQ, UT Chat Room, Gtalk, Yahoo Web Chat, MSN Web Chat, Skype Voice Call Duration Log. more info
File Transfer : FTP Upload/Download, P2P File Sharing ( BitTorrent, eMule/eDonkey, FastTrack, Gnutella ). more info
VoIP : SIP, H.323 RTP Voice Sessions (Supported Codecs includes G.711, G.723, G.726, G.729 and iLBC).
Video Streaming : Youtube, Metacafe, Google Video etc and Request. more info
HTTP : Link, Content, Reconstruction, Upload and Download. more info
Online Games : More then 50 Online Games word wide.
Skype : Text Chat Recording.
Telnet : Play back more info
Other : Upon Request.
More Than 140 Internet Application Decoders